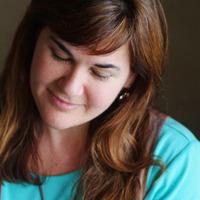 Christina Muir is a singer/songwriter/musician/artist, and one-third of the trio known as Hot Soup. Daughter of folk luminary Ann Mayo Muir, Christina has music in her genes & in her heart. With her wonderful vocals, talented instrumentals, fertile creativity, and a winsome laugh, she'll win your ear and your heart.
All the songs in this program are performed by Christina Muir:
Moonchild - from Feet First
Gideon's Dream - from Feet First
Strawberries - from Feet First
Begin With The End - from Feet First
Luray Women - by Si Kahn from Hot Soup!